Medical Aesthetic Services
Medical Aesthetic Services
Welcome to the Medical Aesthetics Services at Prime Health System, where we provide a range of safe and effective treatments to help you look and feel your best. Our team of experienced healthcare professionals uses latest techniques and technologies to customize treatments according to your individual needs and goals. We understand that each person is unique, and our approach is always personalized to ensure best possible results.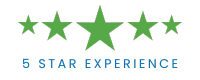 Our medical aesthetics services include wide range of treatments, including:
Botox and Filler
Botox and Filler treatments provide a safe and effective way to reduce wrinkles, fine lines, and enhance facial features. Our healthcare professionals use the latest injection techniques to ensure a natural-looking result.
CoolSculpting ELITE
CoolSculpting Elite is a non-invasive treatment that requires no needles, incisions, or anesthesia during treatment, uses a specialized applicator that is placed on the targeted area, and then controlled cooling is applied. This cooling process specifically freezes the fat cells, only, causing them to die off and be eliminated naturally by the body.
CoolTone
CoolTone is a non-invasive body contouring treatment that uses Magnetic Muscle Stimulation (MMS) to strengthen and help building muscles leading to improved body contour. It involves no needles, incisions, or anesthesia, providing a safe and effective way to achieve a sculpted appearance without downtime.
(Coming Soon) Laser Hair Removal
Laser Hair Removal treatments provide a safe and effective way to permanently reduce unwanted hair on different parts of the body. We use state-of-the-art devices applying lasers that are gentle on the skin and can be customized to your skin type and hair color.
(Coming Soon) Chemical Peels
Chemical Peels are great for addressing various skin concerns, from acne and hyperpigmentation to fine lines and wrinkles, and they are offered at our center for those looking to improve the texture and appearance of their skin.
(Coming Soon) Microneedling
Microneedling treatments use tiny needles to stimulate the production of collagen and elastin, which can, alone or in conjunction with chemical peeling, improve the texture and appearance of your skin, and reduce fine lines and wrinkles as well as acne scars and hyperpigmentation.
At Prime Health System, we believe that medical aesthetics should complement your overall health and wellness. Our holistic approach is always focused on well-being, rather than just the cosmetic outcome. We encourage you to schedule a consultation with our team to learn more about our medical aesthetics and how they can help you look and feel your best.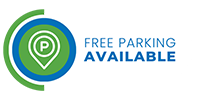 For more information, call us now
Hours: Monday - Friday, 9:00am - 5:00pm

Phone: 1-877-201-3499

Main office: 1030 N Clark Street, Suite #647, Chicago, IL, 60610