MEN'S HEALTH
This package provides an assessment of your overall health, evaluating your testosterone levels and determining your risk for chronic diseases with a comprehensive health screening that will help you improve or maintain your wellness.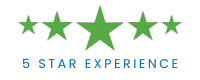 Why Consider this service
Heart Health : Heart disease is the leading cause of death for men in the United States.
Lifestyle Matters : Several medical conditions and /or lifestyle factors can contribute to a higher risk for heart disease, including diabetes, obesity, poor diet, inactivity, and excessive alcohol use.
Testosterone Concerns : As men age, there's a slow and continuous decrease in testosterone production.
Hypogonadism, a condition characterized by low testosterone levels, can lead to low libido, sexual dysfunction, decreased muscle and bone strength, less energy, and lower fertility.
What's included:
Physical Examination
Evaluating testosterone level*
Screening for diabetes**
Assessing risk for heart disease***
Preparation
Fast for 12 hours (no food or drink, except water) before sample collection. If you're taking a supplement containing biotin (also called vitamin B7 or B8, vitamin H, or coenzyme R), commonly found in products promoting nail, skin, and hair health, it is recommended that you wait at least 72 hours from your last dose before sample collection.
Lab work up detail:
*Testostene Total, Testosterone Free, SHBG
**HbA1c
***Lipid Panel: Cholesterol Total, HDL, LDL, Triglycerides
Price: 250 USD (Include labs and follow up call with lab results review)
Note: Abnormal results may result in work up recommendations and further medical consultation(s).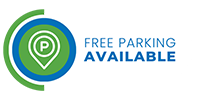 For more information, call us now
Hours: Monday - Friday, 9:00am - 5:00pm

Phone: 1-877-201-3499

Main office: 1030 N Clark Street, Suite #647, Chicago, IL, 60610