Enhance Your Natural Beauty
At Prime Health System, we offer both BOTOX® and dermal fillers as part of our medical aesthetic services. Our team of experienced professionals will work with you one-on-one to create a customized treatment plan to ensure you receive the best possible results. Whether you're looking to reduce the appearance of wrinkles, restore volume to your face, or enhance your lips, we can help you achieve the look you desire. Reach out to our Chicago medical aesthetic center today to learn more.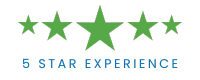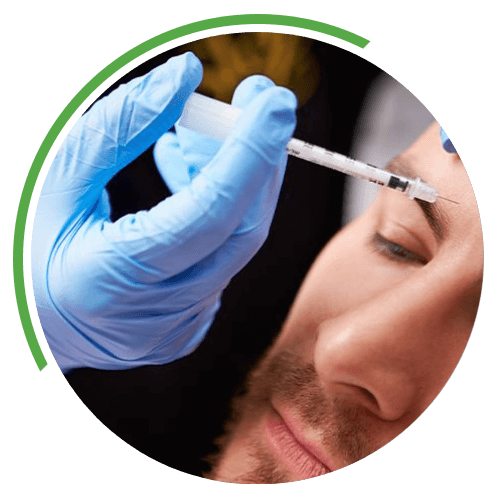 Reduce Lines & Wrinkles With BOTOX®
BOTOX® is an injectable solution used to reduce wrinkles, fine lines, and other signs of aging. It works by temporarily blocking nerve signals that cause muscle contractions, allowing skin to appear smoother and more youthful. With BOTOX®, patients can achieve natural-looking results that can last up to four months. This minimally-invasive treatment is one of the most popular aesthetic procedures in the world and is a safe, effective way to improve your appearance.
To learn more about BOTOX® cosmetic injectables, schedule an appointment with Prime Health System today.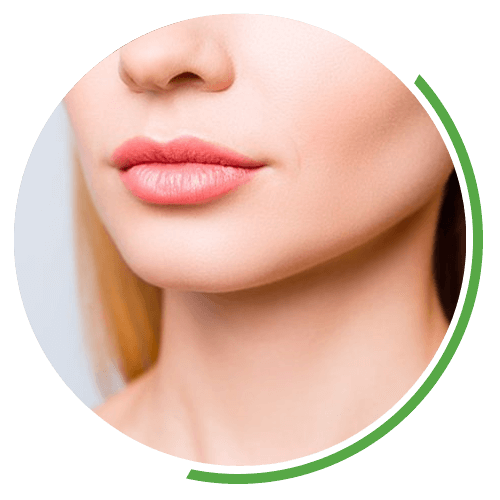 The Benefits of BOTOX®
FDA-approved for reducing fine lines and wrinkles

Noticeable results within one to two weeks

Safe and predictable results

Minimal downtime after treatment
How BOTOX® Works
BOTOX® is a neurotoxin derived from the bacterium Clostridium botulinum. When injected, it blocks the release of a neurotransmitter called acetylcholine from the nerve endings in muscles. This prevents the muscle from contracting, resulting in temporary paralysis. By preventing the muscles from contracting, BOTOX® reduces the appearance of wrinkles and fine lines on the face.
BOTOX® is the only neurotoxin that is FDA-approved to treat three areas, including moderate to severe forehead lines, crow's feet, and frown lines.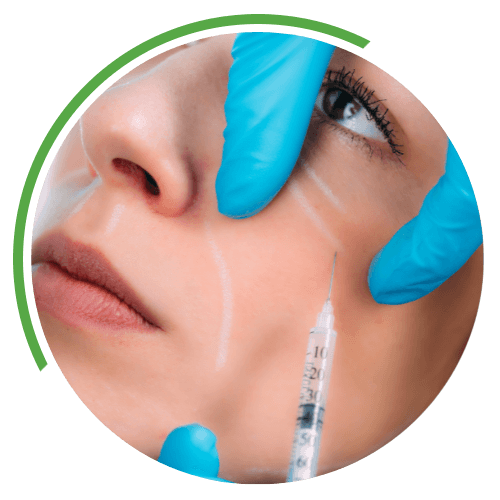 Dermal Fillers at Prime Health System
Dermal fillers are a great way to reduce the signs of aging, such as wrinkles, fine lines, and volume loss, without the need for surgery. At Prime Health System, we offer various dermal fillers to help you achieve a younger, healthier look.
Our dermal fillers are designed to enhance facial features, restore lost volume, soften wrinkles, and create contours. They are made from hyaluronic acid, a naturally occurring substance in the body that helps to keep skin hydrated and plump. Our fillers are injected directly into the skin, where they bind to water molecules to provide an immediate lifting and filling effect.
How Dermal Fillers Work
As we age, we naturally lose volume in our skin. It is often the most noticeable in our cheeks, lips, and other areas of the face. Dermal fillers work by restoring this volume. The filler is injected directly into the skin, where it acts as a cushion to support the skin's natural structure. This helps reduce the appearance of wrinkles and adds volume to the face, resulting in a more youthful and refreshed look. The treatment itself is quick and minimally invasive and the results can last for months, or even years, depending on the type of dermal filler chosen. The team at Prime Health System can help you choose the dermal filler that is right for you.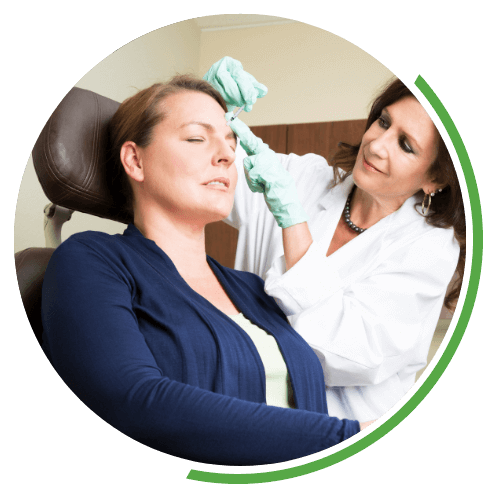 Why Choose Prime Health System
We provide personalized, unique care tailored to each patient

All of our services are scientifically proven

Our doctors provided services in both holistic and complete approaches

We invest in top-tier, state-of-the-art technology

We are committed to providing the best of the best to our patients
BOTOX® & Dermal Filler Frequently Asked Questions
Is BOTOX® Safe?
BOTOX® is proven to be both a safe and effective treatment for severe to moderate lines and wrinkles in adults. In fact, there have been more than 4,700 peer-reviewed scientific and medical articles and studies performed over a span of 16 years that have researched the safety and effectiveness of BOTOX®.
A double-blind placebo-controlled study performed in September 2003 found that botulinum toxin type A proved to be both safe and effective at reducing glabellar lines. Another review conducted in Feb 2022 found, "Botulinum toxin A offers predictable results, has few adverse side effects, and is associated with high patient satisfaction."
Will BOTOX® Create a "Frozen" Look?
When administered by a knowledgeable, experienced professional, BOTOX® will create natural-looking results. The myth that BOTOX® creates a frozen look stems mostly from television sitcoms. Additionally, if a patient receives BOTOX® injections from someone who does not have the training or education to properly and safely administer the filler, there may be inconsistent results. However, when you visit Prime Health System for your BOTOX® injections that is never a concern.
At Prime Health System, the safety and satisfaction of our clients are our highest priorities. Our lead doctor, Yevgeniy "Eugene" Bukhman, D.O. works with each patient individually. He takes immense pride in helping each one of our patients achieve their goals. When you visit our Chicago medical aesthetic center, you can have peace of mind knowing your health and happiness comes first.
What Areas Is BOTOX® Approved to Treat?
BOTOX® is FDA-approved to treat moderate to severe forehead lines, crow's feet, and frown lines in adults.
How Long Do BOTOX® Results Last?
BOTOX® results can be seen in as little as 24 hours to two weeks. Full results can be seen within 30 days. Your results will last approximately up to four months, although how long results last can vary from patient to patient. During your consultation, our medical staff will discuss the expected results with you before beginning any BOTOX® filler treatments.
How Long Does a Dermal Filler Treatment Last?
The length of time that dermal filler results last can vary depending on the type of product used, the area being treated, and the individual's skin type. Generally, the results of dermal fillers can last anywhere from six months to two years.
What Areas Can Dermal Fillers Treat?
Dermal fillers can be used to treat a variety of areas on the face, including the cheeks, lips, forehead, and around the eyes, nose, and mouth.
What Is the Difference Between Dermal Fillers and BOTOX®?
Dermal fillers and BOTOX® are two different types of injectable treatments. BOTOX® is designed to relax the facial muscles, while dermal fillers are designed to add volume and fullness to the skin.
Schedule an Appointment With Prime Health System
Are you interested in reducing the appearance of lines and wrinkles and ready to enjoy a more youthful appearance? Schedule an appointment at Prime Health System today to learn more about BOTOX® filler treatments in Chicago.